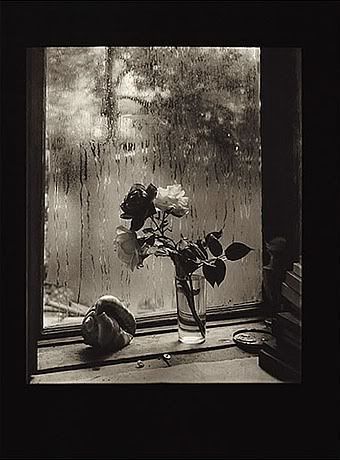 Josef Sudek,
Last Roses
, 1956
Gouttes d'eau
-
(1)
-
Julio Cortázar
,
Cronopes et Fameux
, Éditions Gallimard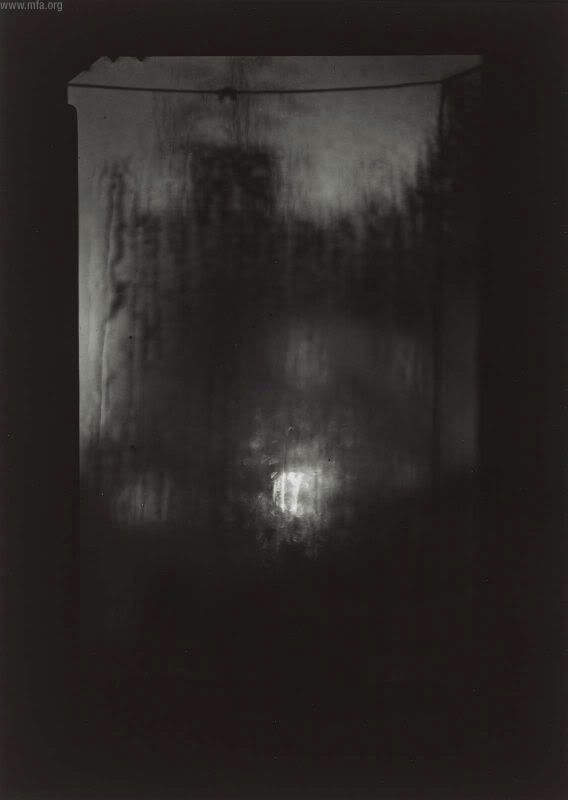 Josef Sudek,
Uneasy Night
(from the series Remembrances), 1959
© Museum of Fine Arts, Boston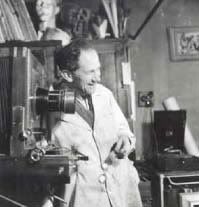 Portrait of Josef Sudek, "the poet of Prague"
Ver:
-
Josef Sudek Studio
-
Fine Art Photography Masters - Josef Sudek
-
Andrew Smith Gallery - Josef Sudek. Still Lifes
-
Stephen Cohen Gallery - Josef Sudek
---
(1)
Gouttes d'eau -
«Une lecture mise en son, une création mise en musique.
Un texte de l'écrivain argentin Julio Cortazar.
Une réflexion pluvieuse sur les gouttes d'eau.»
Texte: Julio Cortázar
Interprète: Patrice Valota
Mix: Christophe Rault
Réalisation: Maylis Collet
3'30"
in
http://www.arteradio.com
«Écrasement des gouttes
Je ne sais pas, regarde, c'est terrible comme il pleut. Il pleut tout le temps, dehors épais et gris, ici contre le balcon avec de grosses gouttes dures et figées qui s'écrasent comme des gifles l'une après l'autre, quel ennui. Voici une petite goutte qui nait en haut du cadre de la fenêtre, elle tremble contre le ciel qui la brise en mille reflets assourdis, elle gonfle et vacille, elle va tomber, elle ne tombe pas, pas encore. Elle s'accroche de toutes ses griffes, elle ne veut pas tomber et on la voit qui s'agrippe avec ses dents tandis que son ventre enfle, c'est à présent une énorme goutte qui pend majestueuse et soudain ! la voilà partie ! plus rien, une tache humide sur le marbre.
Mais il y en a qui se suicident et qui se rendent tout de suite, elles naissent du cadre et se jettent aussitôt dans le vide, il me semble voir la vibration du saut, leurs petits pieds qui se décollent et le cri qui les grise dans ce néant de la chute et de l'écrasement. Tristes gouttes, rondes gouttes innocentes. Adieu, gouttes.»
in Julio Cortázar,
Cronopes et Fameux
, Éditions Gallimard, Collection "Follio"
___